The R&D Tax Credit is the biggest tax credit available to U.S. businesses, yet also one of the most underutilized. The Wall Street Journal estimated that only about 5% of eligible businesses are currently taking advantage of this credit.
How Can You Benefit?
On Friday, December 18, 2015, the Federal R&D Tax Credit was made permanent after being pushed back multiple times since 1981. As one of the last western countries to permanently establish an R&D tax credit, the U.S. is joining its counterparts in highlighting the importance of and facilitating the R&D process. This law creates new benefits and opportunities for many companies with operations across the country. The R&D tax credit helps companies remain competitive by allowing a reduction of federal and state income taxes owed for qualified expenditures related to the development or improvement of a product, process, software, formula or invention.
The federal R&D tax credit can be used to offset federal income taxes to the extent that qualified research expenditures exceed a base period amount. Businesses that do not pay federal corporate income tax, such as S-corporations and partnerships, are allowed to pass along their Federal R&D Tax Credits to shareholders or partners.
The R&D tax credit can be claimed up to 3 years back, making many of your past projects eligible as well. In addition, it can also be carried forward up to 20 years.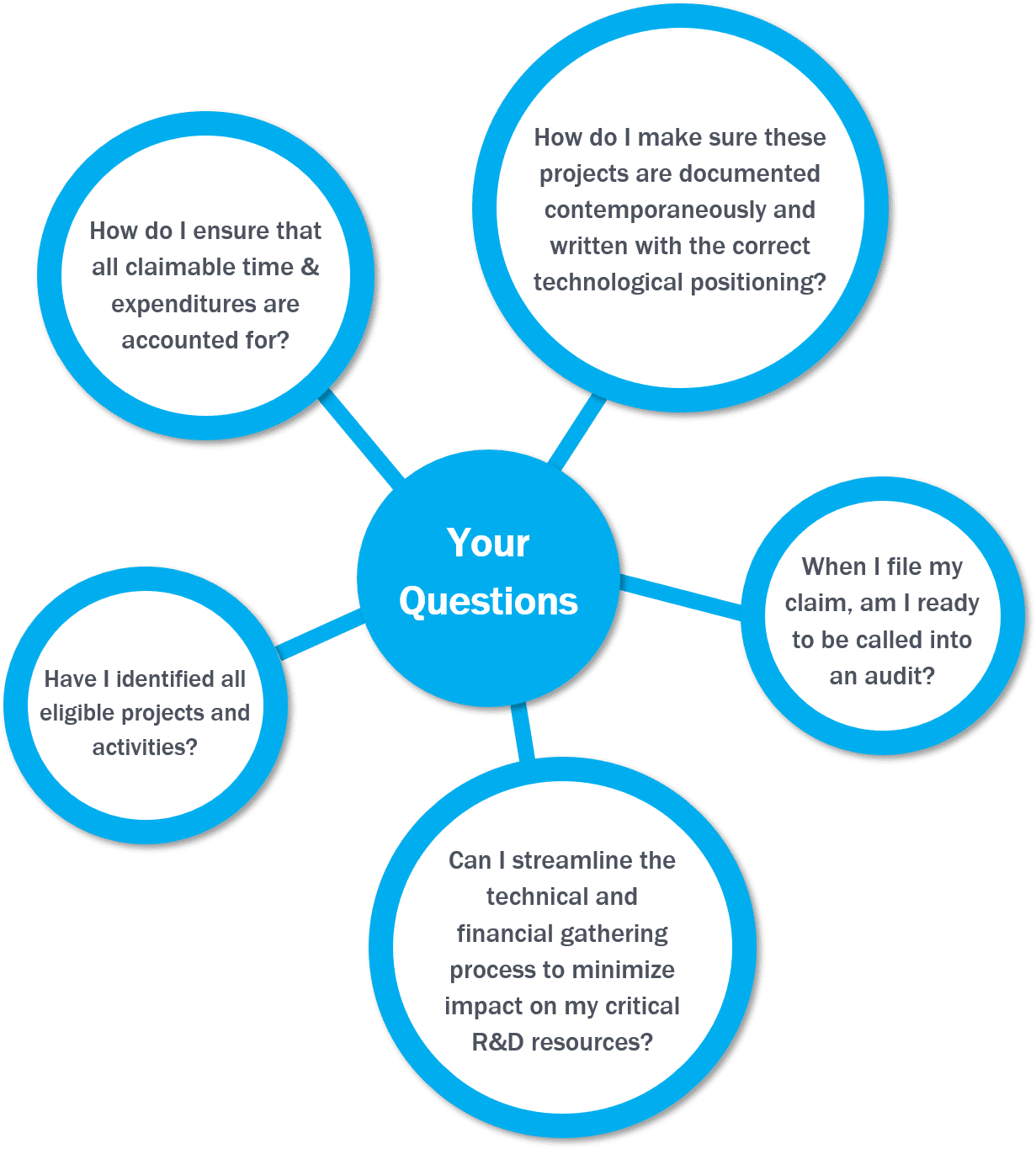 Why Work with Ayming?
Global consulting firm dedicated to increasing funding and decreasing costs™.
30 years' experience in R&D tax credits, in 15 countries, serving 20, 000 clients
$400 million secured by Ayming in North American tax credits, $1.5 billion worldwide
Team of experts identifying all your eligible projects with a non-intrusive approach