Equipment manufacturing is one of the largest and most competitive sectors of the U.S. manufacturing economy.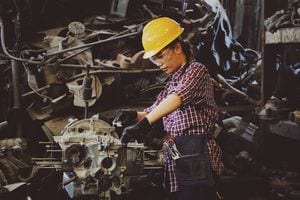 Given the fragmented and competitive nature of this industry, equipment manufacturers need to provide clients with the most updated machinery possible, all while keeping costs in check.
One way to offset the cost of improving products and processes is through R&D tax credits. While the R&D tax credit has been permanent since 2015, many equipment manufacturers are not yet claiming it, and those that are may not be claiming everything they are entitled to. Considering the broad range of eligibility criteria, and the fact that the tax credit can be claimed for the current year as well as retroactively up to three years back, this can add up to significant funding that can have a direct impact on the bottom line.
Luckily, the introduction of the Tax Cuts and Jobs Act (TCJA) in 2017 did not negatively impact the program and has in fact created some advantages for even more companies to claim. So, why are equipment manufacturers leaving valuable funding on the table, and how can they start claiming it?
Read the complete article to learn what equipment manufacturers are entitled to claim, and how they can start benefitting from the R&D Tax credit.