Our vision
At Ayming we're inspired by a vision of businesses achieving sustainable growth and enriching the lives of their employees, customers and communities, with our long-term support.
Our purpose
The over-arching purpose of everything we do is clear. Simply put, it is to improve business performance as a strategic partner, sharing our world-class expertise as well as risks and rewards alongside our clients.
Our mission
Ayming's mission is to be the international market leader in business performance – the management consultancy that companies turn to for the best strategic and operational advice and business-critical support.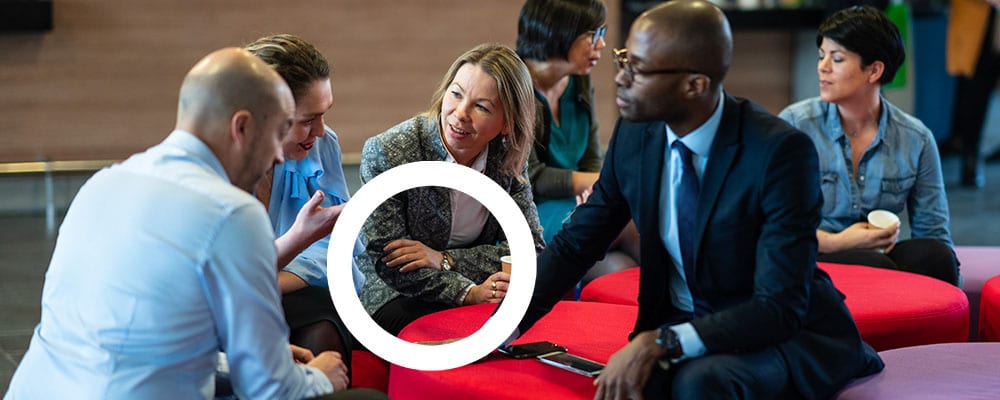 Further together
Ayming's success, and the performance improvements achieved by our clients, hinge on our people – their expertise, values and behaviours.
The culture within Ayming reflects and nurtures these values and ways of behaving. 'Further together' is how we sum up this culture and our approach to working within teams and with our clients. It is a crucial part of how we attract and retain the brightest talents, and create a stimulating and enjoyable working environment.
Ayming's values are not ordained by our Executive Committee. They are an expression of what our people actually think and feel about their roles and their company.
In 2018 we asked our employees to describe their values and how they work in their own words. Focus groups were held in each country where we operate and we conducted an opinion survey of our entire workforce.
This statement of values is a summary of what our people told us.
TEAM SPIRIT – The way we work together
We support each other by sharing knowledge and ideas, as well as combining our complementary skills to create the best outcomes.
CREATIVITY – The way we innovate
We investigate and analyse, using our entrepreneurial mind set, industry insights and original thinking to solve problems.
PRAGMATISM – The way we get it done
We focus on client results, devising concrete solutions rooted in our experience and expertise, not in business theory.
OPEN MINDS – The way we communicate
We listen, value all views without bias or presumption, and encourage dialogue, sharing the facts clearly and openly with colleagues and clients.
PASSION – The way we feel
We are engaged and enthusiastic, work in a positive and friendly environment, and are only satisfied when we have achieved truly valuable results.
INTEGRITY – The way we deal
We respect each other and build relationships based on honesty and trust, observing the highest standards of ethics in all our business dealings.