Overview
Ayming can help you successfully access millions of dollars in grant funding to help support your future business growth needs.
Every year, the federal and local governments allocate billions of dollars in the form of non-repayable grants and interest-free loans to support American businesses. The main objective is to facilitate growth and prosperity in the economy by encouraging investments and continuous innovation.
There are thousands of grant programs available, all with varying funding amounts, criteria, and timelines. Most grants are awarded on a first-come-first-serve basis, making it critical to align your planned projects with the most lucrative programs available. Unlike the Credit for Increasing Research Activities (the R&D Tax Credit), grants require you to apply for funding before you incur any costs as you must pre-qualify to receive funds. Your planned investments will be reviewed, and once approved, funding is awarded.
In addition to being one of the first consulting firms to set up a national grants practice, Ayming's team of grant consultants boast over 50+ years of experience in developing comprehensive funding strategies that both compliments planned investments and are tailored to our client's unique business needs.
Our proprietary Artificial Intelligence (AI) driven database has real-time access to thousands of grant programs, including a custom snapshot of all federal and local grants currently available, specific to each client. This database, combined with our vast experience and our specialists located across the country, means you get a funding strategy customized for your specific projects and industry.
The Funding Categories
To best determine the right grants for your planned initiatives, Ayming has simplified the landscape by mapping the programs into 6 key categories:






Common Industry Challenges
When applying for government grant funding, there are many potential roadblocks that applicants can face. Below are some common industry challenges:
There are thousands of programs, all with varying eligibility criteria, application processes, and submission time frames. Knowing which one you are eligible for and when to apply can be complicated and time-consuming.
The funding landscape is constantly evolving with the frequent introduction of new programs, unscheduled end of existing ones, or the depletion of funds without prior notice. This makes it imperative for you to proactively identify your program of choice, align your planned initiatives, then complete and submit a strong application as soon as possible.
In contrast to most tax credits, applicants need to be approved in advance. When it comes to government grant funding, it is imperative you apply for funding before you incur any project costs.
Each grant intake is extremely competitive and usually has hundreds of companies applying for the same pool of funds. Applicants often lack the knowledge required to complete strong submissions that will gain interest and get approved over others.
Companies often struggle to clearly determine which cost(s) they can include in their applications to maximize their ROI and hence, often leave money on the table.
In addition, grants can also impact an organization's R&D tax credit claim. It is necessary to have a strategy to maximize the combination of both programs.
Some projects may encompass multi-year investments. Sometimes, future investments do not proceed as planned and special amendments need to be agreed to with the government agencies. Companies lack the proper knowledge required to pursue such amendments, while still preserving the initial approved funding amounts.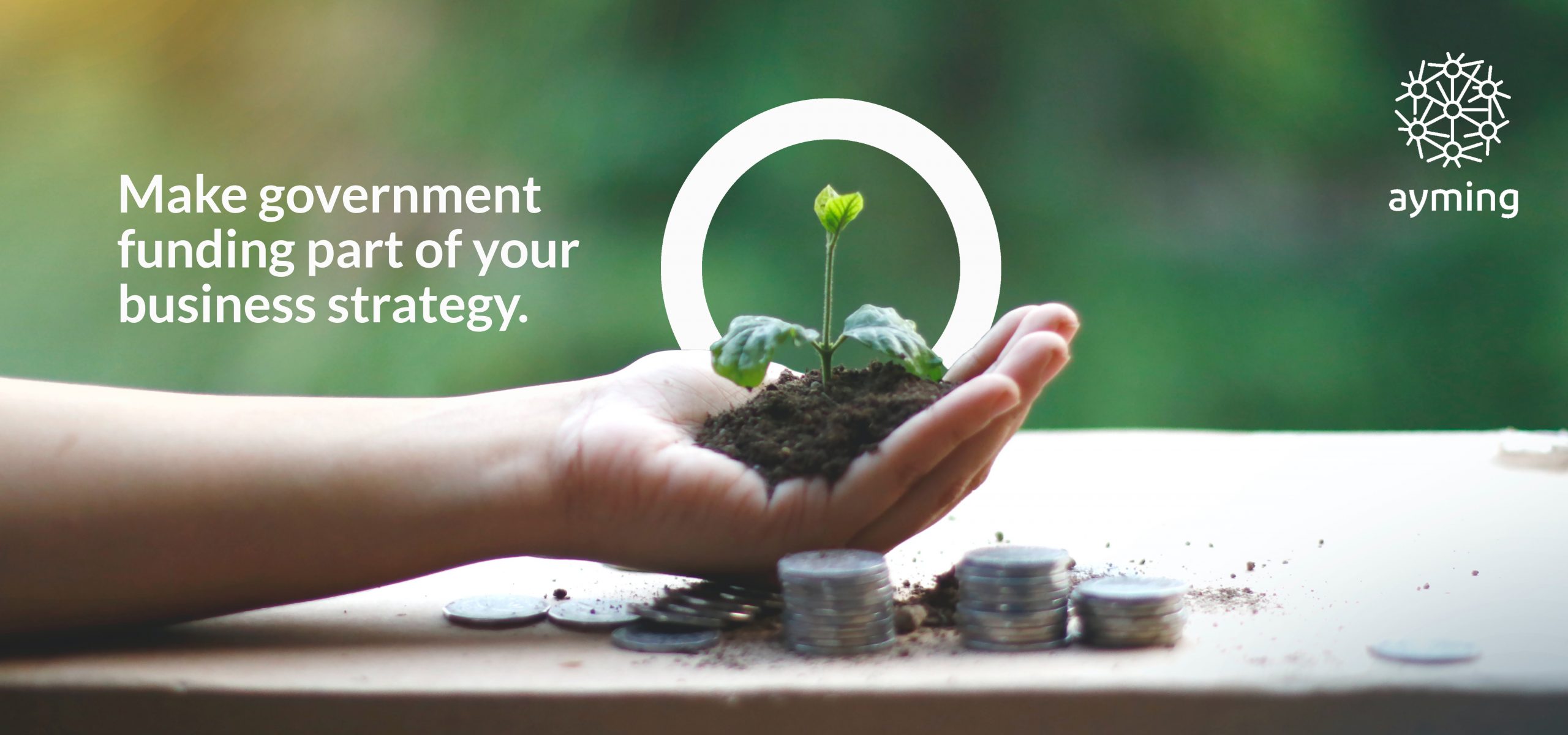 Why Ayming?
Our team of experts will take the time to understand your current and future planned projects. We will then immediately align these initiatives to all available federal and state grants in order to provide you with the highest ROI and the highest chance of approval.
Our proprietary artificial intelligence (AI) driven database of grants provides live access to thousands of programs, including a custom snapshot of all federal and local grants currently available to each company specifically
Our highly experienced delivery teams boast over 50+ years of combined grants experience and over 200+ years of combined R&D experience, meaning you partner with true subject matter experts who are invested in your success
Years' of experience in government funding
Clients, and operations in 15 countries globally
Billion in funding secured annually for our clients
Success rate on all government claims submitted by Ayming