Indirect costs have a direct impact on your bottom line. 80% of companies focus mainly on their strategic spend, missing out on opportunities for significant savings on their indirect costs.
Our Services
We believe any funds gained on overhead are funds that can be reinvested into more strategic initiatives. Thus reviewing your entire general ledger and optimizing indirect purchases becomes a real lever of profitability for your business. Below are some categories which, when optimized, will help a company achieve significant savings: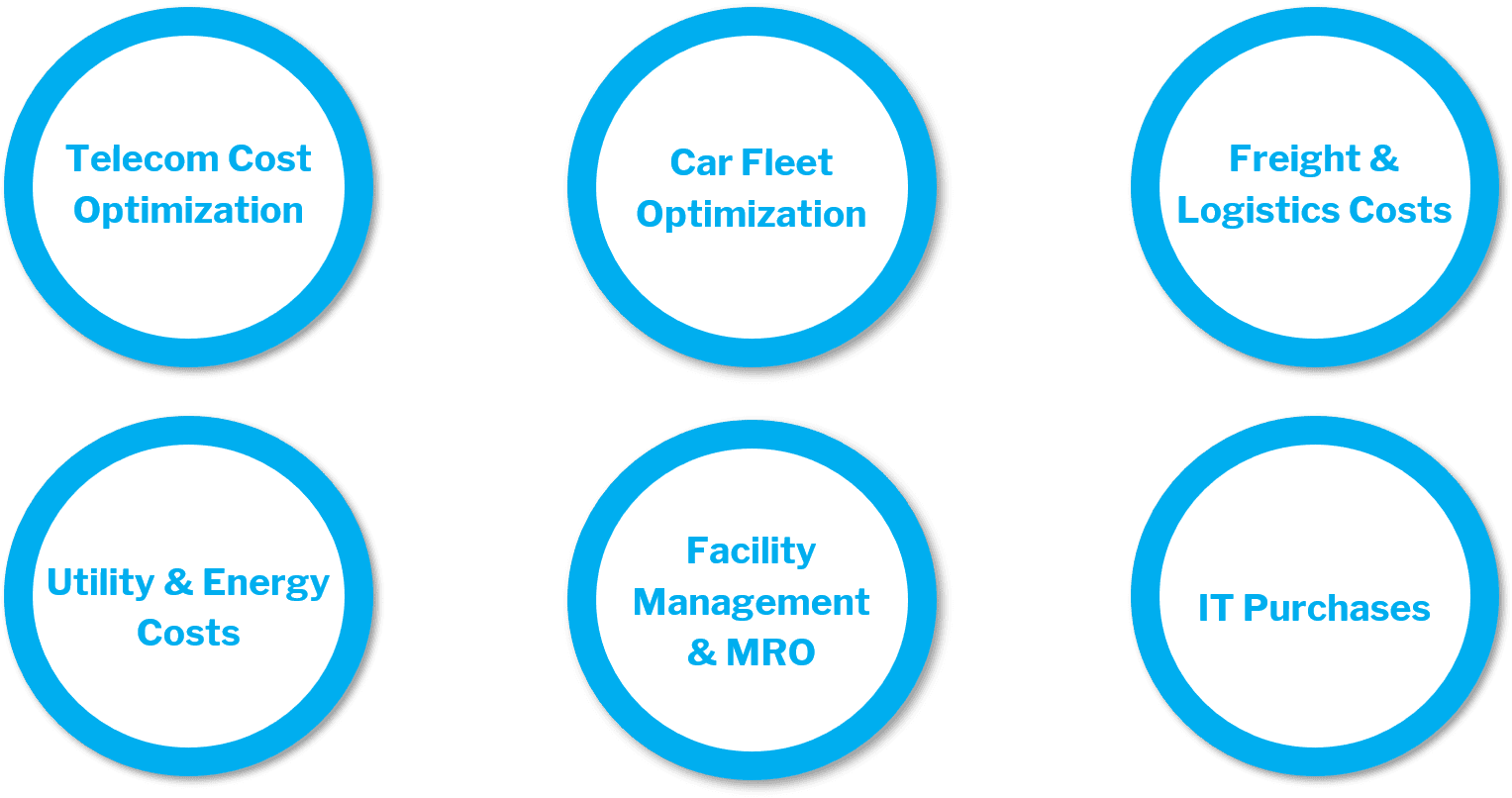 How Ayming Can Help
When turning to Ayming prior to signing a new contract, many of our clients have obtained significant savings following benchmark-based pricing and plan revisions. Even clients already locked into long-term contracts were still able to obtain additional savings due to our contract optimization expertise.
We align your services with your business' needs by:

Why Work with Ayming?
Global consulting firm dedicated to increasing funding and decreasing costs
Over 30 years' experience, present in 15 countries, over 20, 000 clients worldwide
Independent assessment of your indirect spend, no agreement with any service providers
Focused on optimizing indirect costs
One of the few firms that addresses a broad range of indirect spend categories
Stakeholders in your success, receiving payment when you obtain savings
Also offer hourly of fixed rate contracts