Active Shooter Solutions Designed by Experts
Armoured One was founded in December 2012, by Tom Czyz, a retired homicide detective, SWAT team operator, and father who was driven to take action after the Sandy Hook Elementary attack. Since then, Tom Czyz and Co-Founder, Tino Amodei, have put together a team of experts, who are devoted to protecting people from gun violence.
The value Armoured One brings takes many forms: manufacturing and installing shooter attack and bomb-proof glass and window film; providing active shooter training created by current and former defence personnel and experts (such as SWAT Team Operators, Homeland Security Active Shooter Experts, a former Navy SEAL Master Chief, a Delta Force Team Leader, former FBI Agents, and former Secret Service agents, psychologists, and teachers), and conducting physical security risk assessments in schools, colleges, and universities across the country. Armoured One also studies the history of past attacks to develop better products and continuously improve its training.
Results
Ayming's team helped Armoured One recognize which of the company's activities and expenses qualified for the US research tax credit. Throughout the lifecycle of the project, Ayming's experts were able to provide coaching and guidance to help their business continue recognizing innovation in the future. Once we gathered all the necessary documentation, our team calculated a comprehensive R&D tax credit claim and were able to secure a significant amount of funding for Armoured One.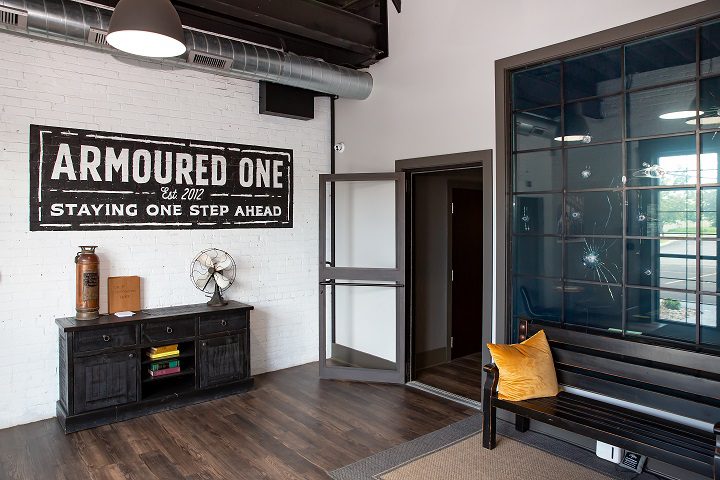 Ayming has been incredibly impressive. They sincerely took the time to get to know our team and understand what our business does, making not only the result but the entire process a joy to be a part of. It was a pleasure to work with Ayming's team and I would not hesitate in recommending them to any company engaged in innovation.
Theresa Morgan, Chief Financial Officer
In Conclusion
Thanks to the credit earned by Armoured One they are now able to reinvest funding in continuing their mission of protecting and saving lives. If you're in the manufacturing or design industry and think you potentially qualify for the R&D tax credit or would like to simply learn more, please contact us today.