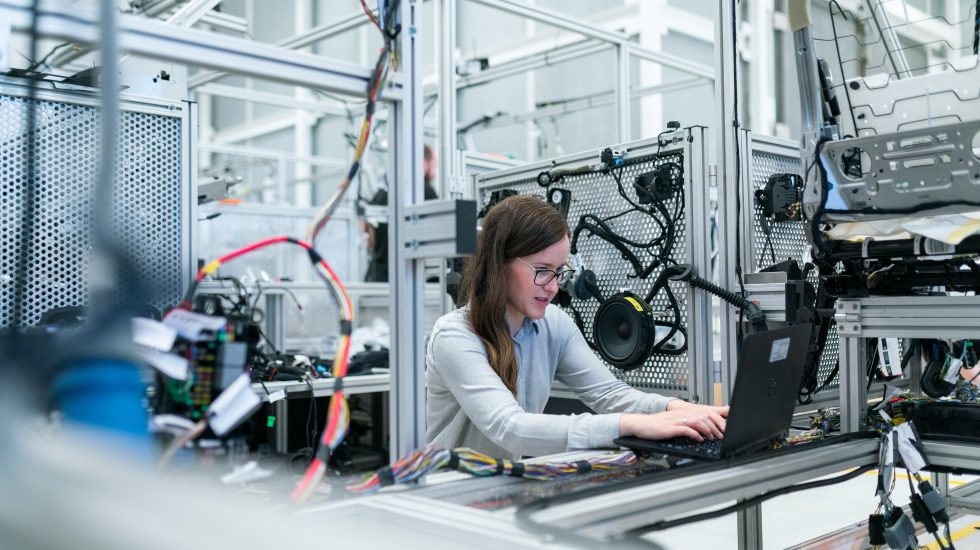 Funding for New Jersey-based manufacturers
Cover 30% - 50% of eligible equipment purchase and installation costs
New Jersey Manufacturing Voucher Program (NJ MVP)
This program makes grants available to New Jersey-based manufacturers for equipment upgrades, and to integrate advanced technologies and innovations that increase productivity, efficiency and profitability. NJ MVP funding will be capped at $250,000 to reimburse qualified manufacturers for up to 50% of eligible equipment costs.
Certified woman-, minority-, and veteran-owned businesses (WMVB), and those located in designated Opportunity Zones will be eligible for stackable bonuses. Applicants that have an existing collective bargaining agreement, purchase equipment manufactured and/or assembled in New Jersey, and small businesses with less than 100 full-time equivalent employees will receive additional benefits including higher-percentage grant awards.
To qualify for MVP, companies must:
operate in New Jersey, and the equipment to be purchased must be installed and used in the manufacturing process at a New Jersey facility;
be a manufacturer in a New Jersey Economic Development Agency (NJEDA) "Targeted Industry" such as information technology, advanced manufacturing, transportation, logistics and clean energy;
be in good standing with the New Jersey Division of Taxation and the Department of Labor;
propose projects with at least $25,000 in equipment and installation expenses;
limit funding requests to project expenses that are not associated with a signed purchase agreement or supplier contract, an issued purchase order or a deposit that was paid before submitting the NJ MVP application, and
operate out of a storefront or defined commercial space.
Applications will be accepted on a rolling basis and remain open until all funds are committed.
Award Size & Distribution
Grants will cover 30% – 50% of eligible equipment purchase and installation costs, with a minimum award of $7,500 per applicant and maximum of $250,000.
Companies may submit multiple NJ MVP grant applications for different projects.
The aggregate amount awarded to any company cannot exceed $250,000 over the life of the program.
The company will be allowed 12 months for the delivery and installation of the equipment with two 6-month extensions before the funds are disbursed.
Approved expenses will be reimbursed using the NJ MVP grant award after the project is completed, and the required documentation has been submitted and reviewed.
Why Ayming?
Our team of experts take the time to understand your current and future projects so that we identify all government programs perfectly align with them. Our main goal is to maximize the funding your business receives by targeting the programs that your company is positioned for optimal chance of approval. 
No risk success-fee. What does this mean? We don't make money unless you do. Our fee is based on a percentage of what we are able to earn you.
We are the first North American company to establish a national grants practice.
Our grants database, built with proprietary artificial intelligence (AI) technology, provides access to thousands of programs and generates real-time custom reports of all federal and local grants based on your needs and industry.
Our highly experienced teams boast over 50+ years of combined grants experience and over 200+ years of combined R&D experience,  who are invested in your success.
You partner with true subject matter experts who process thousands of applications and secures millions of dollars in funding each year for our clients.
We combine our extensive manufacturing industry expertise and knowledge of tax legislation to properly position and efficiently file your application.
Don't wait, secure your funding today.