It is estimated that indirect expenditures represent up to 20% of a company's total spend, presenting an opportunity for significant savings if managed by a dedicated resource. Despite this, many companies simply aren't directing their attention to this area of procurement. Why is that?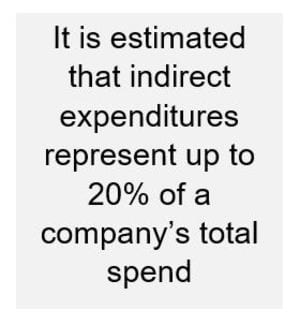 It has been common practice for organizations to focus on 80% of their spend, which is mostly centered around strategic sourcing that is directly linked to production. However, with today's competitive landscape, globalization and reduced margins, companies can no longer ignore the remaining 20%.
While most companies are aware that they are not managing indirect expenditures to their fullest potential, spend categories are so varied and complex that it can be difficult to optimize them without deep expertise in each category.